Key decision-makers in businesses and organizations must deeply understand the importance of protecting their company's digital assets. With the increasing threat of cyber attacks, it is crucial to prioritize cybersecurity measures to ensure the safety and security of your business.
Did you know that cyber-attacks cost businesses an average of $3.86 million per attack? (source: IBM Security Cost of a Data Breach Report 2020) Additionally, 95% of cyber-attacks are caused by human error, such as clicking on a malicious link or opening an infected email attachment. (source: IBM Security Cybersecurity Threats in 2020: Overview and Predictions)
Here are five points about cybersecurity that every business and organization CEO, Founder, CTO, and COO needs to know:
Protection – Investing in cybersecurity measures, such as firewalls, antivirus software, and employee training, can help prevent attacks and protect against potential breaches.
Compliance – Failure to prioritize cybersecurity can result in noncompliance with laws and regulations related to data protection, such as the GDPR and CCPA.
Marketing – Prioritizing cybersecurity provides a competitive advantage by demonstrating a commitment to protecting customer and company data.
Consequences – Cyber attacks are on the rise and can have serious consequences for businesses, including financial loss, damage to reputation, and legal liability.
Loss of Time, Loss of Money – Failure to prioritize cybersecurity can result in downtime or disruption to operations, which can have significant negative impacts on productivity and revenue.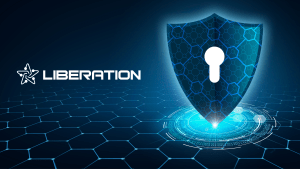 At Liberation Technology Services, we offer top-of-the-line cybersecurity solutions to keep your business safe from cyber threats. Our team of experts will work with you to develop a customized cybersecurity plan tailored to your specific needs. We offer 24/7 monitoring, threat detection and response, and employee cybersecurity training to ensure that your business stays secure.
Learn more by discovering our custom solutions.